Regular price
Sale price
$10.50 SGD
Unit price
per
Sale
Sold out
Rabbit meat is exceptionally low in cholesterol, low in fat and provides the body with unsaturated fatty acids. 
Our single protein rabbit tubs are the real deal. Sourced directly from Hungary, the farm was founded in 1991 by Dr. Meinrad Odermatt, a highly passionate Swiss gentleman that traces food to its origin. All feed consumed by the rabbits are sourced locally. The farm operates their own feed mill on top of faming system and meat processing. 
You can be certain your furkids are getting the best there is out of this tub. 
Ingredients - Hungarian whole rabbit including carcass, muscle & secreting organs, Annie's blend 
No preservatives, additives, artificial flavourings or colourings, nasties, fillers, lies & nonsense. Please do not cook our meals!
Share
View full details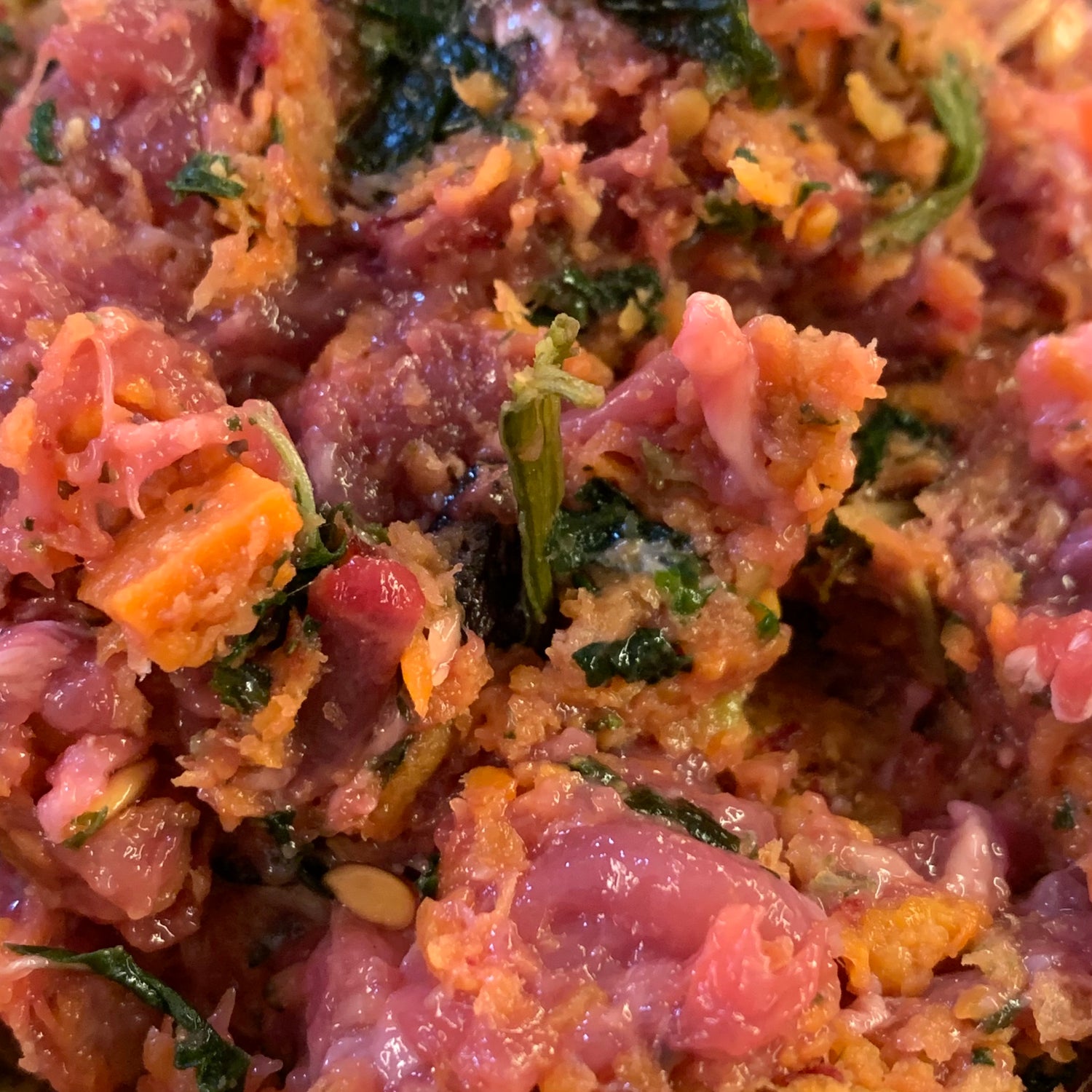 Chunky /ˈtʃʌŋki/ (of food) containing or formed of chunks or thick pieces
Yep. You read that right. That's a vocabulary that other food companies just don't have.

We want it to feel like you're feeding your pets a meal that you would make for them—so we chunk everything (other than bone, which is always ground) to make sure you can see the different cuts of meat & organ that you're getting within the mixes.