Regular price
Sale price
$58.00 SGD
Unit price
per
Sale
Sold out
Handcrafted Artisanal Frankenprey Sausages
Based on Prey Raw Model, this sausages are perfectly balanced with 80:10:5:5 of meat, bones, secreting organs & muscle organs + a dash of wakame for that extra boost of Omega and Taurine
Suitable for both dogs & cats (& even ferrets!) as a wholesome meal, topper or treats.
Using only natural ingredients, the casing is hand soaked fresh pork intestines and offers enhance layer against protein oxidization 
It is also convenient and clean to handle. Just thaw, cut if necessary and serve
Lot's of effort and love in this one for our dear furkids!
Ingredients: Grass fed AU Beef, whole lacto-fed chicken, rotated organs, Japanese kelps and pork casing
1 box has 4 vacuum packs
1 vacuum pack has 6 sausages 
1 sausage is approximately 85g
Total 24 sausages weighing approximately 2kg
No preservatives, additives, artificial flavourings or colourings, nasties, fillers, lies & nonsense. Please do not cook our products.

Share
View full details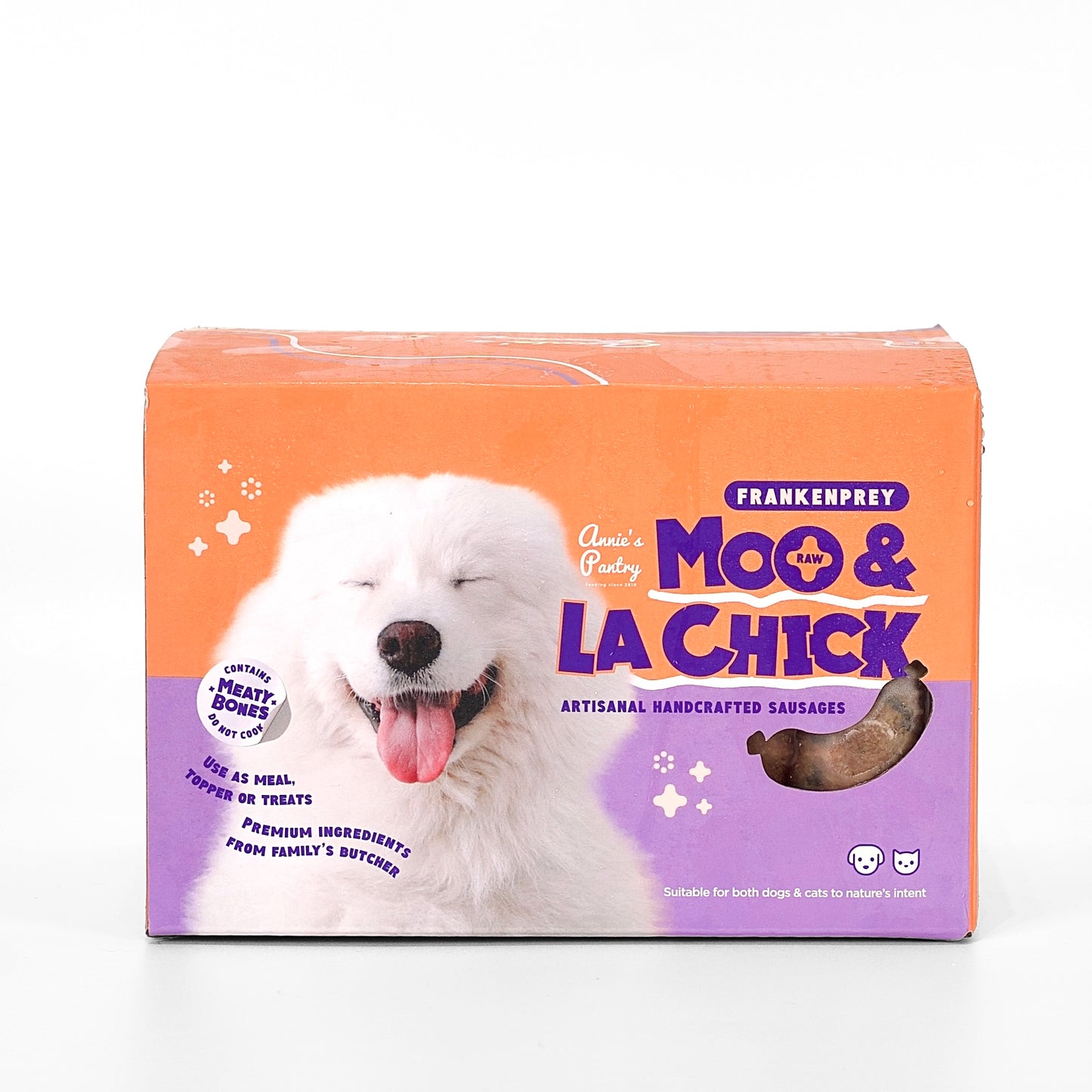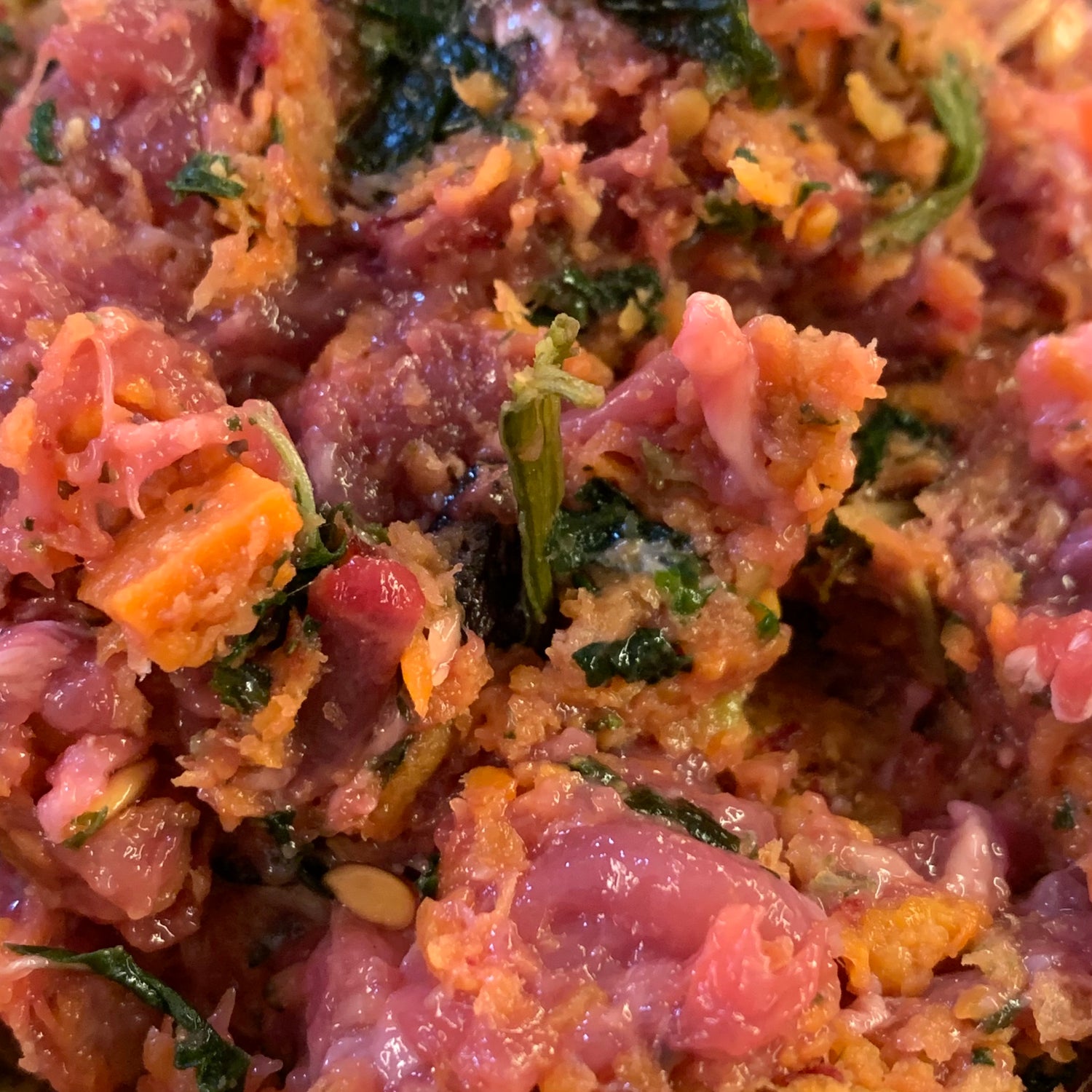 Chunky /ˈtʃʌŋki/ (of food) containing or formed of chunks or thick pieces
Yep. You read that right. That's a vocabulary that other pet food companies just don't have.

We want it to feel like you're feeding your pets a meal that you would make for them—so we chunk everything (other than bone, which is always ground) to make sure you can see the different cuts of meat & organ that you're getting within the mixes.