Regular price
Sale price
$8.50 SGD
Unit price
per
Sale
Sold out
Wild kangaroo lean meat from where else but the land down under. Roo meats are considered the leanest red protein available with high level of zinc and protein. There is no commercial farming of kangaroos anywhere of earth, making it naturally untainted.
Great for immune responses for you rough playing kids out there.
Ingredients - AU wild kangaroo, chicken bones, rotated muscle & secreting organs,  Annie's blend
No preservatives, additives, artificial flavourings or colourings, nasties, fillers, lies & nonsense. Please do not cook our meals!
Share
View full details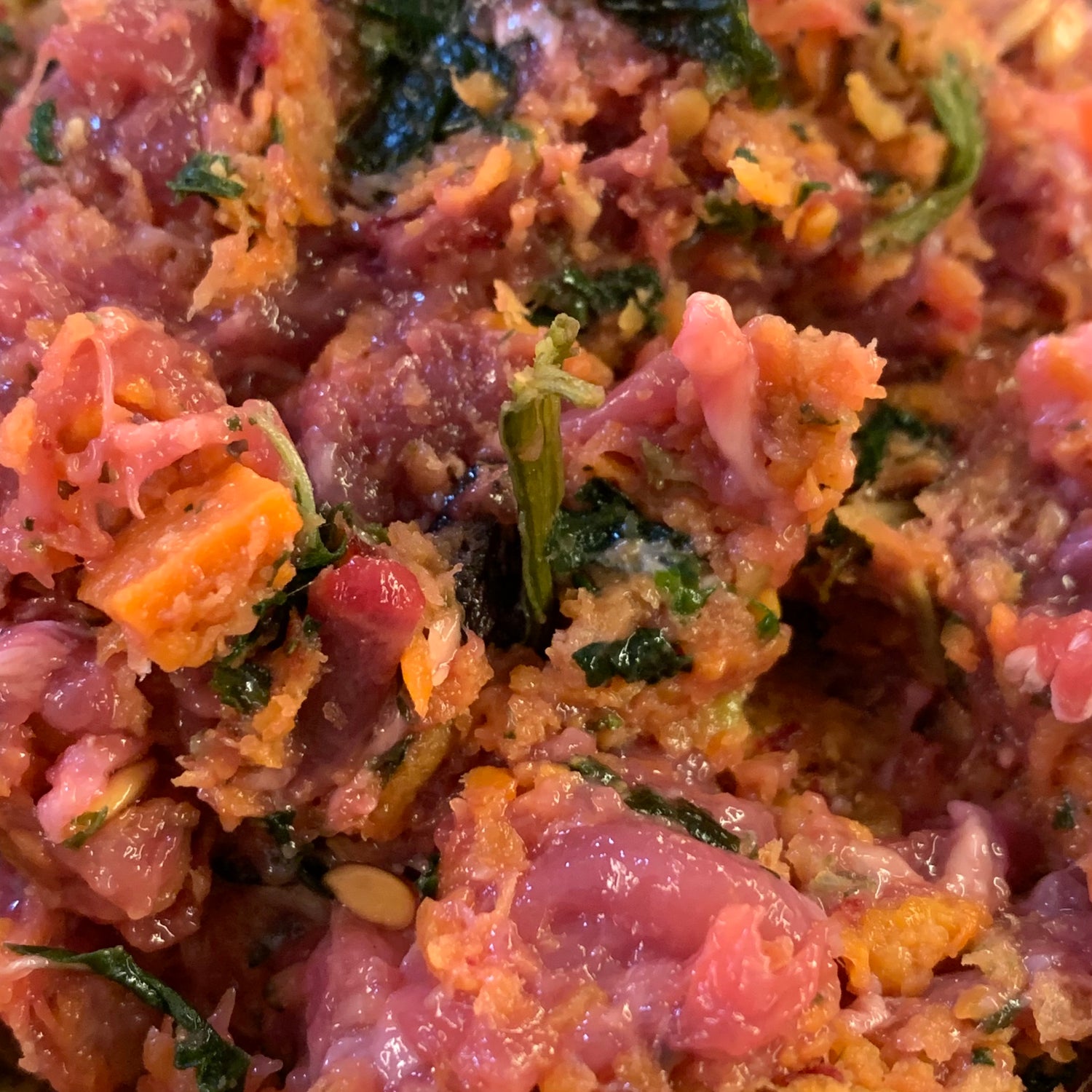 Chunky /ˈtʃʌŋki/ (of food) containing or formed of chunks or thick pieces
Yep. You read that right. That's a vocabulary that other pet food companies just don't have.

We want it to feel like you're feeding your pets a meal that you would make for them—so we chunk everything (other than bone, which is always ground) to make sure you can see the different cuts of meat & organ that you're getting within the mixes.