Regular price
Sale price
$10.00 SGD
Unit price
per
Sale
Sold out
Using USA turkey, it is a lean source of protein that's rich in a variety of minerals and vitamins such as:
Iron - Mineral that's needed to carry oxygen throughout the body.
Choline - Nutrient responsible for proper liver & brain function. Also reduces seizure frequency in epileptic dogs.
Selenium - Mineral with antioxidant properties.
Zinc - Trace mineral and a necessary component of a healthy, functioning immune system.
Phosphorus & Calcium - Minerals that are important for skeletal & dental health.
Potassium - Mineral needed for healthy muscles, nerves, and enzymes. B vitamins (B 1, 2, 5, 6, 9, 12, Niacin = B 3).
Water-soluble nutrients vital for a healthy nervous & immune system, healthy nails & skin, healthy digestion.
Ingredients - Unbrined USA Turkey, beef tripes, duck liver & gizzard, rotated muscle organs, Annie's blend
No preservatives, additives, artificial flavourings or colourings, nasties, fillers, lies & nonsense. Please do not cook our meals!
Share
View full details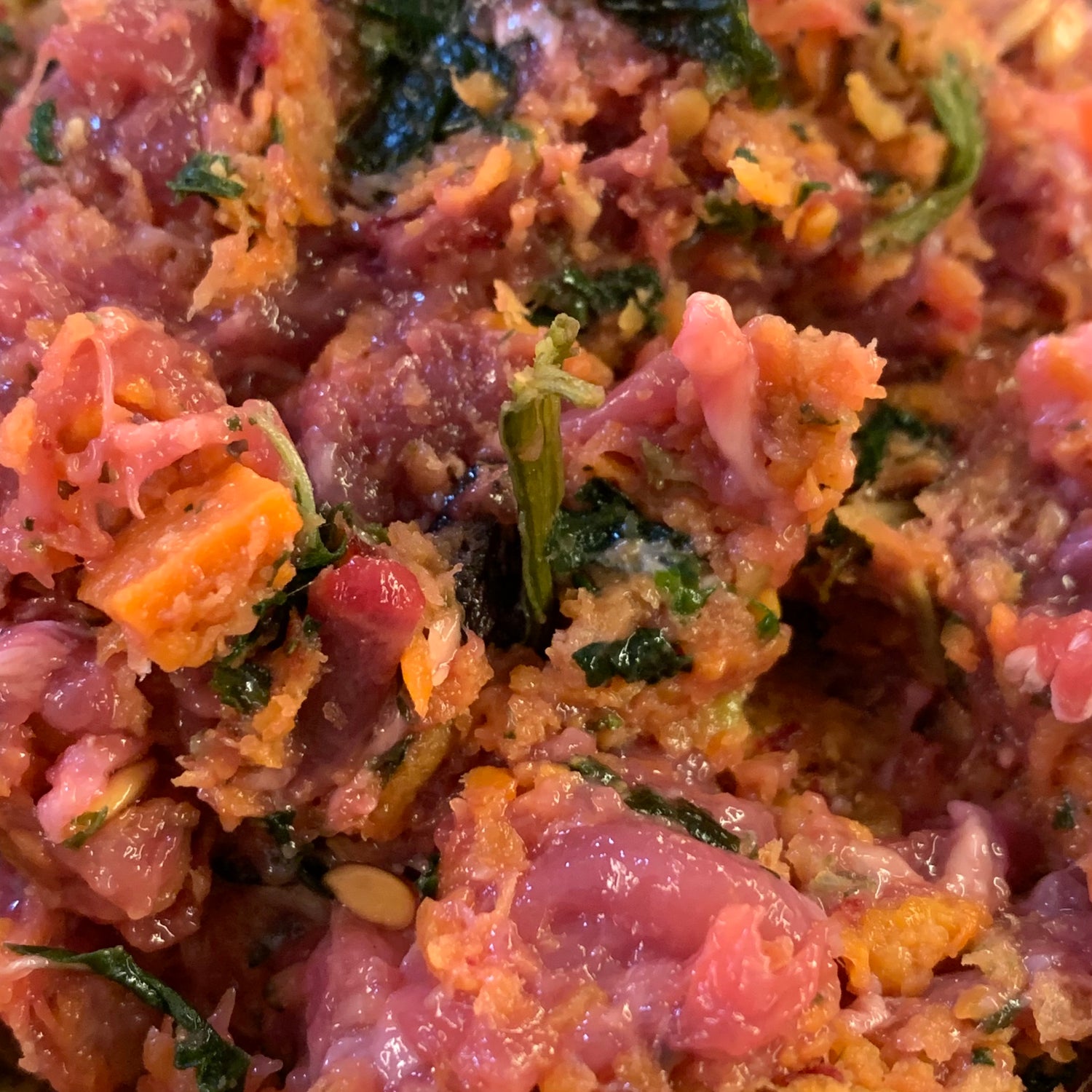 Chunky /ˈtʃʌŋki/ (of food) containing or formed of chunks or thick pieces
Yep. You read that right. That's a vocabulary that other food companies just don't have.

We want it to feel like you're feeding your pets a meal that you would make for them—so we chunk everything (other than bone, which is always ground) to make sure you can see the different cuts of meat & organ that you're getting within the mixes.