Regular price
Sale price
$17.50 SGD
Unit price
per
Sale
Sold out
SINGLE PROTEIN diet consists of only chicken meat, bones & offals & Annie's natural blend.
Only Sakura chicken is used and you can be certain it's free from nasty growth hormones & antibiotics.  
Great for furkids who have intolerance to other proteins and reducing yeast stains due to red meat. 
Or simply, for the love of chicken!
Ingredients - Malaysian lacto-fed whole chicken and bones, liver & gizzard, Annie's blend
No preservatives, additives, artificial flavourings or colourings, nasties, fillers, lies & nonsense. Please do not cook our meals!
Share
View full details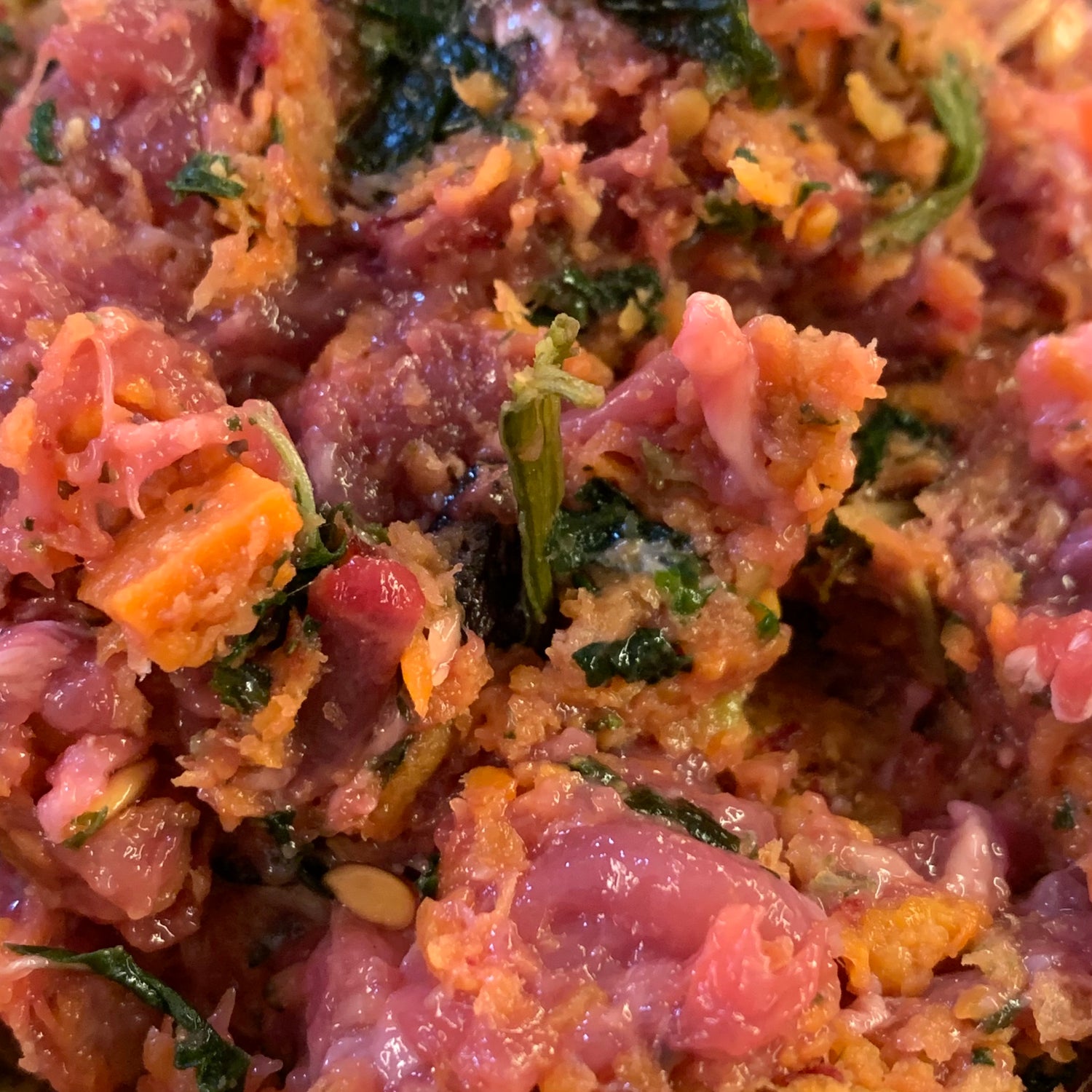 Chunky /ˈtʃʌŋki/ (of food) containing or formed of chunks or thick pieces
Yep. You read that right. That's a vocabulary that other food companies just don't have.

We want it to feel like you're feeding your pets a meal that you would make for them—so we chunk everything (other than bone, which is always ground) to make sure you can see the different cuts of meat & organ that you're getting within the mixes.